Hardwood Furniture
Protect your investment
If nature has its way, teak or any kind of hard wood, will turn grey within 2 to 3 months. Wood particles at the surface die due to Ultra Violet light. This development has little influence on the durability of the wood. Teak and Balau (classifiction I) can delay the decay for over 50 years.

If the colour of the wood is to be preserved, it should be treated with a product that blocks and breaks up the Ultra Violet radiation in the sun light. A Teak Oil or a Sealer is used for this.

New wood, especially Teak, Balau and Bangkirai, shoulg be exposed to the weater for approx. 2 week, so natural substances, like resin, gum, salt and oil, can evaporate. 5 days of bright sunshine gives a better result than 3 weeks of moist and rain.
Grey wood should be treated with a colour restorer according to instructions. Grey spots and or black stains can be sanded away, but sanded wood must be cleaned again and let dry so the pores can open.

Cleaning:
Before every treatment the would shoud be thoroughly cleaned with an alkaline cleaner as described on the packing of the Teak Cleaner Concentrate HD.85. This way the pores of the wood surface open up that allows the oil or sealer to penetrate. Rinse with plenty of water. No cleansing product should be left on the wood, so rinse well.

Drying:
The furniture. The wood may not contain more than 18 - 20 % moisture (relatively dry). If there is too much moisture in the wood, the oil cannot penetrate and water cannot evaporte. That is how black mouldy patches are caused; "Weather stainded".
MAINTENANCE AND PROTECTION
hardwood - metal - stone - plastic
Since 1987, the year of foundation, Elders Trading Company has evolved into a international import and export trading company, in quality conservation and maintenance materials.

Our product research aims protecting the environment, for the whole range; from conservation and protective products for wicker, hard wood, garden and terrace furniture to our industrial chemicals.

We pride ourselves on the fact that we have importers, distributors, do it yourself, as well as garden and furniture centres as valued customers, with specifically negotiated terms and conditions of quality, price and delivery.

For industrial concerns such as machine and printing plants, transport companies, we offer high quality maintenance and protective products for their machinery. Products like teflon lubricants, industrial de-greasers and solvents for rust, limestone, cement and tectyl. Skin protection, silicon spays, liquid silicones, graffiti removers and rust protective coatings.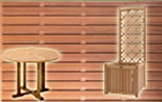 Hardwood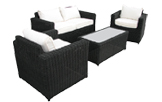 Platic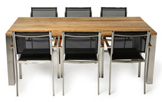 Metal-Wood
Copyright © Elders-Trading.nl